Zines and webcomics are below. The Thinklematter comics are in the Thinklematter section.
What Brought Me to this Point - Zine
What Brought Me to this Point?
Published 2017

A saddle stapled softcover comprised of 20 pages including front and back covers. What Brought Me To This Point is an atmospheric existential character study that focuses on paranoia, alienation and the concepts of identity and individuality.

"I see myself walk amongst their masses, my mold is just like theirs in being both conceptually grotesque and bland. I morph into their mold."

Signed and numbered copies are available via Bandcamp.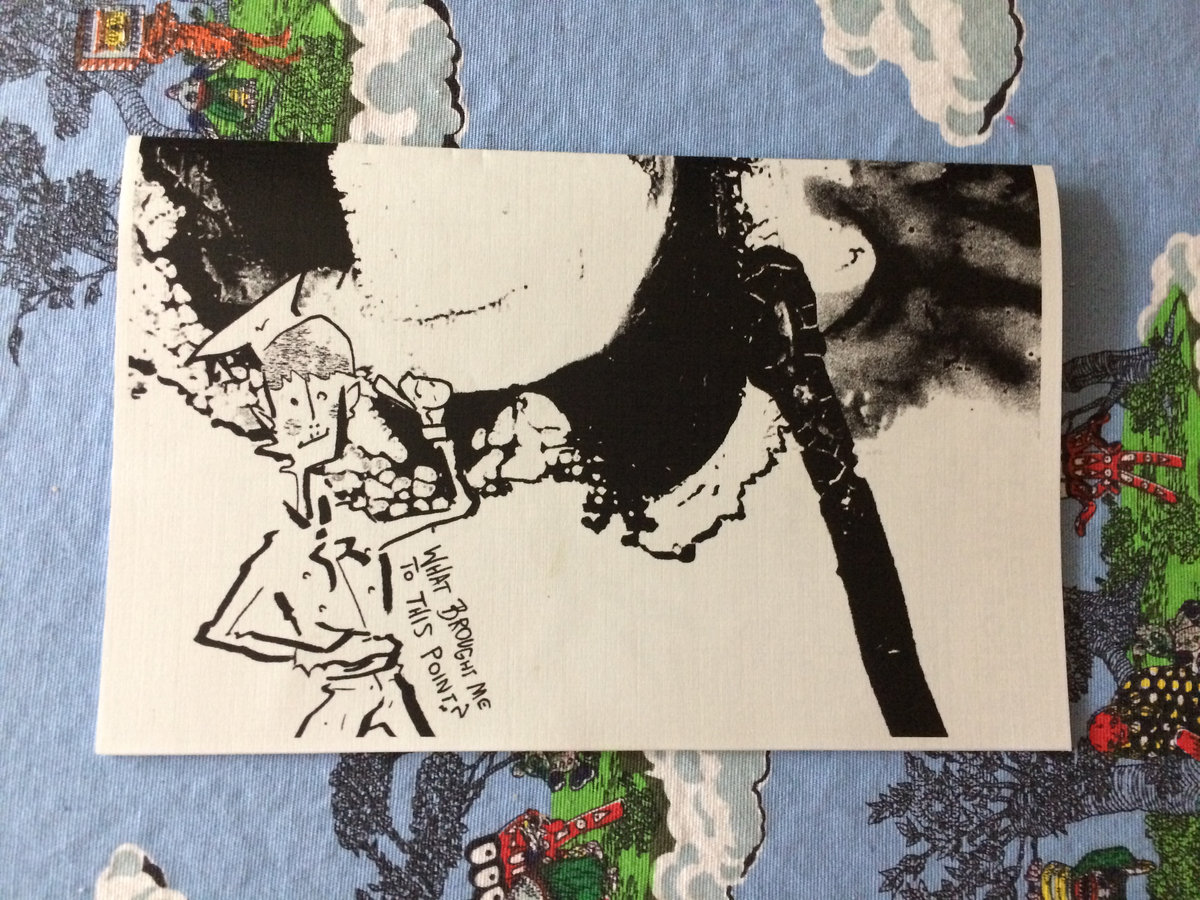 Iron Logs webcomic
Visit Iron Logs.
The Missed Adventures of Acid Ball and Friends webcomic
The Missed Adventures of Acid Ball and Friends webcomic